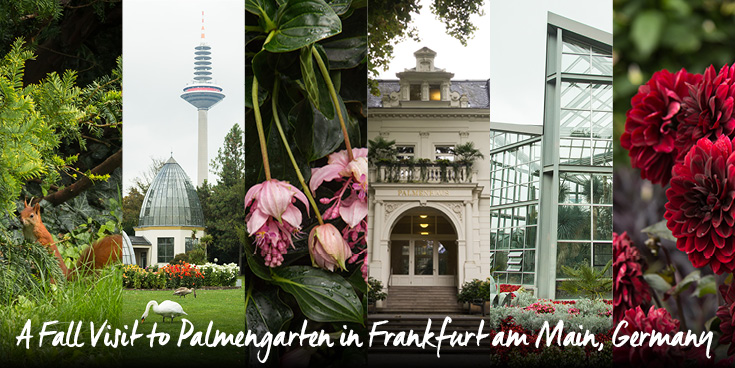 If you're looking for a tranquil, breath of fresh air while exploring the skyscraper city Frankfurt am Main, I have the place for you. In the middle of the city, is a large, historic, landscaped park showcasing a large greenhouse complex, gardens, playground, lake, and more. Like many of Frankfurt's attractions, Palmengarten has always been a public park supported by the citizens of Frankfurt. A joint stock company was founded in order to acquire the famous plant collection of the Duke Adolph of Nassau (who found himself on the losing side of a war and needed to sell), and Heinrich Siesmayer, a landscape gardener laid out the initial design for the Palmengarten in 1869 in an English garden style. It's easy to forget that in those times, a majority of the plants on display had never seen before as they were from inaccessible, far away countries. Today, with global travel becoming easier for more people, it's still fascinating to see faraway habits recreated in the middle of Germany. It's possible to visit all of the exhibits in roughly two hours. Check the calendar to see if there are any temporary exhibits being shown in the Palm House.
As a photographer, there was beauty everywhere and I had so much fun shooting plants I'd never seen before in such a calm environment. I'm excited to share my best shots from our visit.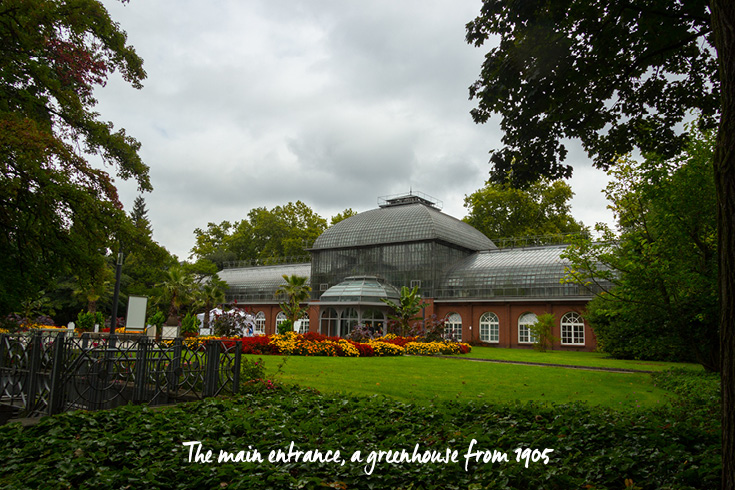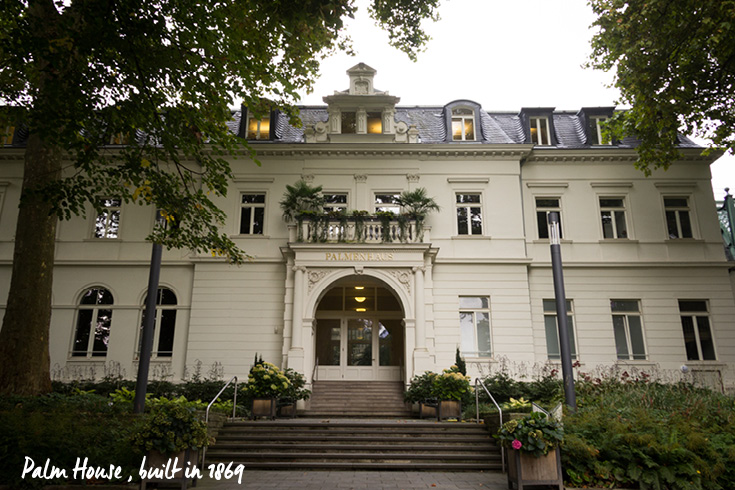 Is There a Rose Garden?
Of course there's a rose garden. What plant collection would be complete without one? It's peak time is in spring and summer, and a favorite rental space for weddings.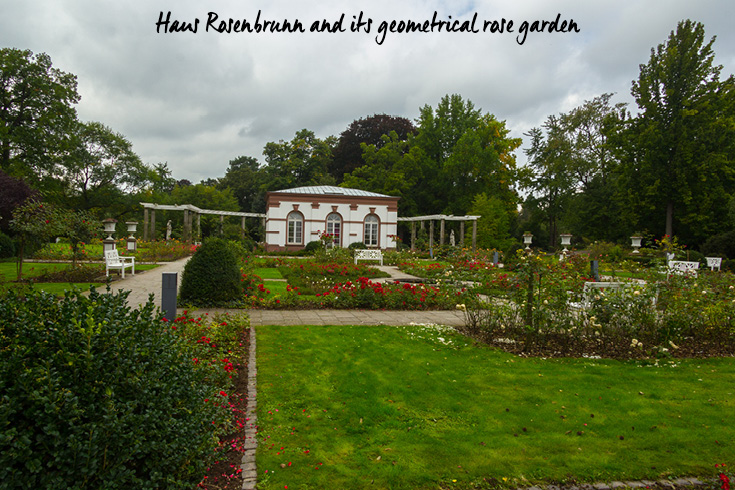 All Year Long
Palmengarten boasts multiple greenhouses, each showcasing habitats from all over the world, even Tazmania and the Arctic! Thanks to the greenhouses, you can enjoy the Palmengarten all year round, no matter the weather. We went in September, and although it was cooler and overcast, the dahlias were in full bloom and we loved visiting the Tropicarium.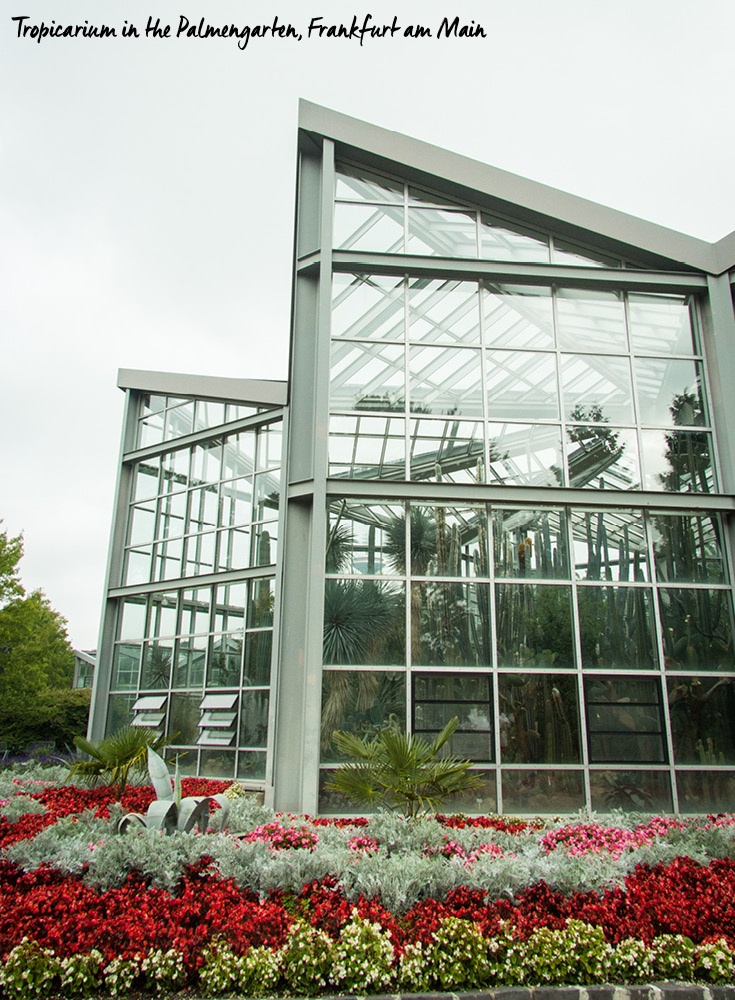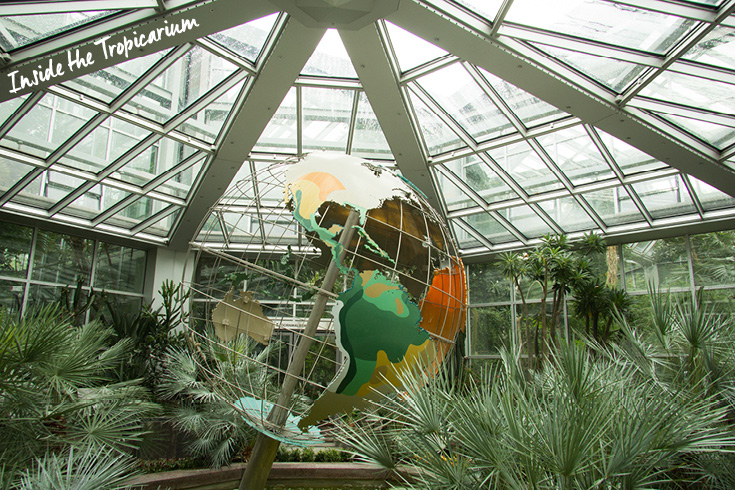 When you enter the Tropicarium, you're met with an oversized spinning globe, surrounded by plants. From there, you choose which simulated natural habitat you'd like to see, arid or humid. There are semi-desert regions, fog desert, deciduous dry forests and thorn forests in the southern, arid habitats. The monsoon forests, cloud forests, mangrove swamps, and lowland rainforests are in the northern humid habitats. I was delighted to see turtles and birds living inside the greenhouse. The turtles were basking on a log by a fountain.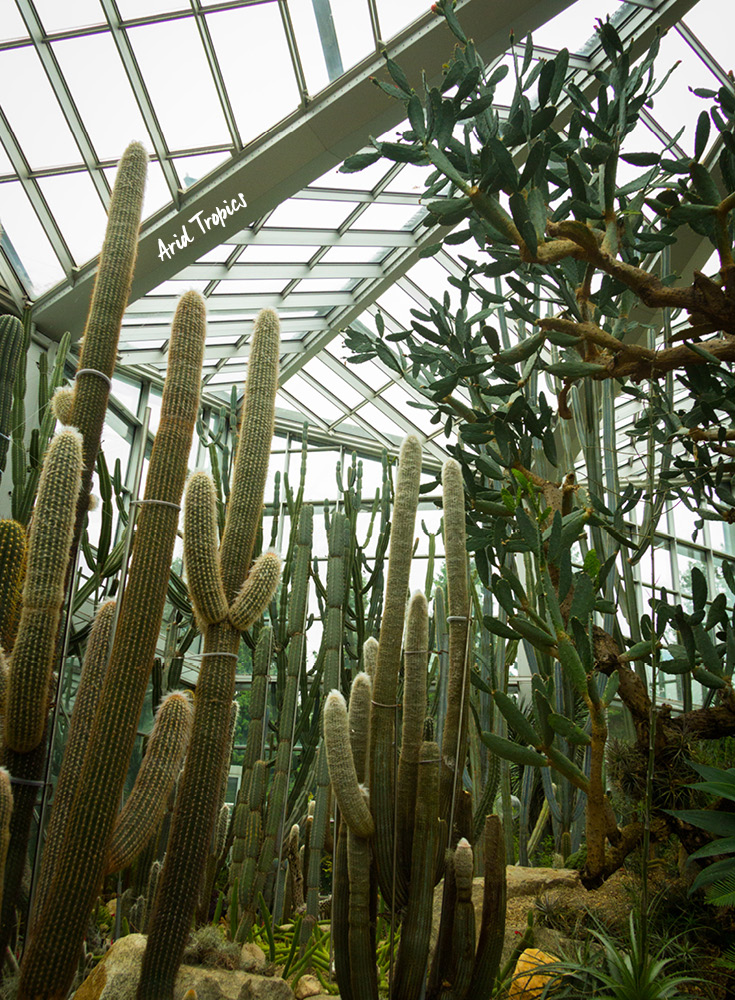 Palmen-Express
I was surprised to see an old fashioned style train. The park is a bit of a walk if you do everything. Palmen-express train connects the northern and southern parts of the park for a small fee. Parents with tired kids will love this, but I was enjoying the long walk personally. It's a cute element to the park.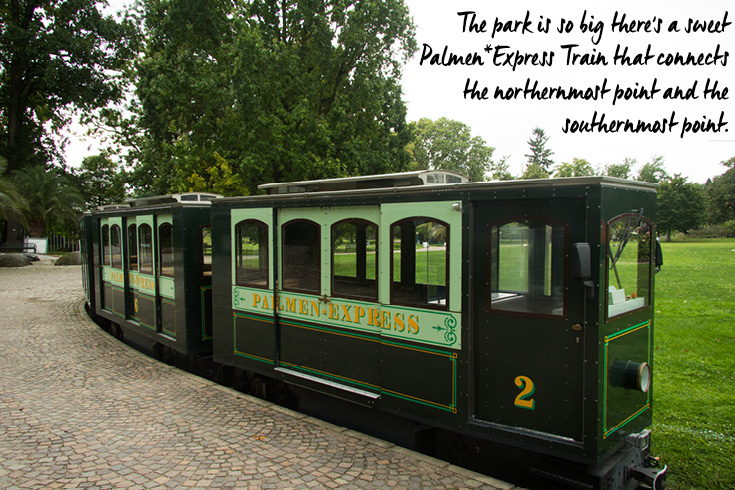 Haus Leonhardsbrunn
One of the best things about visiting Germany in September is that the dahlias are in full bloom. I was in dahlia heaven when we made it to the northernmost part of the park. In front of Haus Leonhardsbrunn was an enormous arched bed of plenty of dahlia varieties. A family of swans were daintily posing on the playing field in front, adding to my photographer's euphoria.

Rock and Heather Garden by the Lake
The Frankfurt Palmengarten could also be a great date destination. In addition to providing a beautiful, calm backdrop, there's also a large shallow lake which offers paddle boat rentals. Overlooking the lake is the waterfall from the nearby rock and heather garden.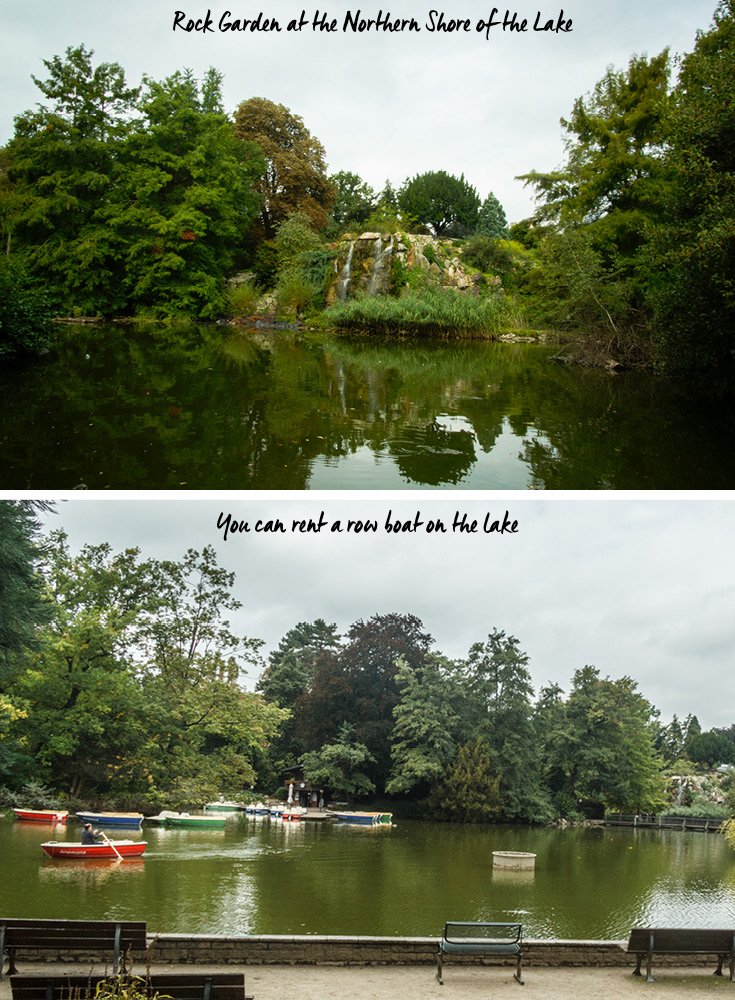 Squirrel Haven
If you want to see red German squirrels, Palmengarten is a great place to spot them. I saw four. Normally I count myself lucky if I spy ONE squirrel in two weeks in Germany.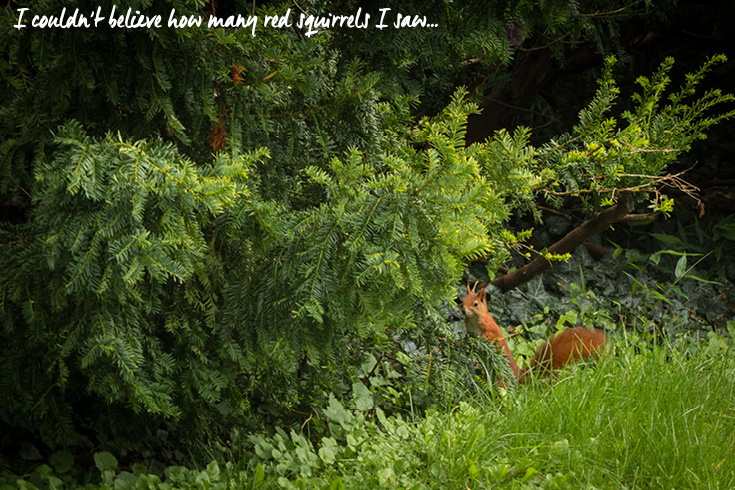 Follow Along
If you enjoyed this article, or these topics sound interesting to you, you'll love our weekly newsletter. You'll receive the newest posts each week and exclusive access to free planning resources like 'Packing List & Tips for 2 Weeks in Germany' and 'Everything You Need to Rent a Car in Germany'.

Thank you for reading!