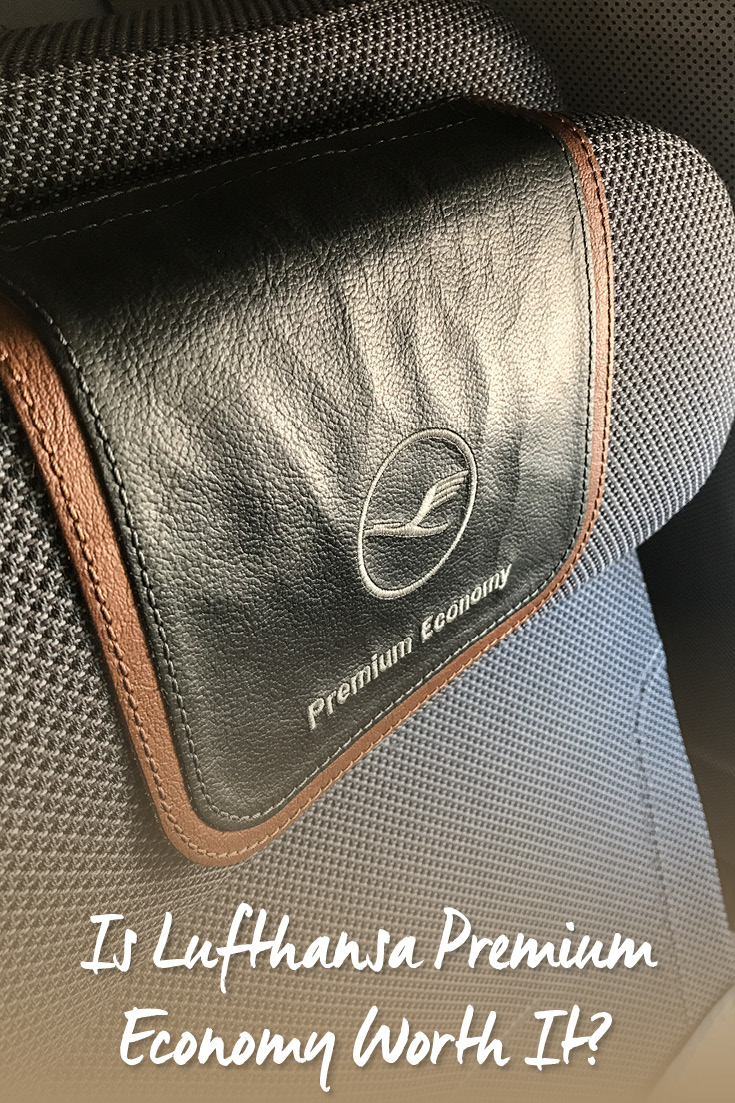 In the eleven years we've been together, I've personally flown with Sebastian on twelve vacations to Germany. We've been fortunate that our hard work has rewarded us so well. Although I'm not fond of flying for eight to nine hours over the ocean, I've always been able to 'get through it' because Sebastian was by my side. This year's trip was unique in that Sebastian flew two weeks before I did, so I needed to fly solo.
What?!
Yup. Alone.
While all sorts of morbid, paranoid dust storms kicked up in my imagination, I tried to talk myself out of my irrational fears. Sebastian's sister who is my age flies by herself all the time. Heck, I flew by myself to Australia when I was 15. But, that was before I grew up and knew enough to be afraid, that was before 9/11.
Sebastian knows me well enough to know how to outsmart my fears, and my paranoias. When he booked my flight from Florida to Germany, for the first time ever he upgraded my seat to Lufthansa's Premium Economy. He flipped my 'situation' upside down, and tried to give me something to look forward to instead of dread.
It helped, and my curiosity battled it out with my fear. Sebastian himself has never flown Premium Economy, so I made sure I took notes of the differences and took pictures. I hope this post will provide some insight if you're on the fence about upgrading, whether it be for anxiety-related reasons like mine, or just for more personal space.
Welcome to Your Lufthansa Premium Economy Bubble
Right away, you notice the upgraded finishes and larger armrest. There's leather/pleather accents where in Economy there's plastic. The arm rest is wider, and seemingly longer with it's slightly recessed cup rest at the end. In Lufthansa's Premium Economy the seats recline further, warranting the need for the pull out tray to come from the arm rest instead of the seat in front of you. This took me and my neighbor some getting used to and mutual coordination, but it was much more comfortable than in Economy where I felt I had to lean forward to eat over the tray. Storage for your carry-on luggage above and below seems about the same as economy. Storage below the seat in front of you can be tricky with the the added foot rest, but the foot rest is definitely worth the trouble. I'm 5'5" with short legs, and it was comfortable for me, and I used it. If you have long legs, it might be a nuisance.
Also because the seats recline further in Lufthansa Premium Economy, there's a need for a remote. Although I had movies on my phone, I used the on-board entertainment. The screen is noticeably larger and nicer than what I've had in Economy in the past. There's a corded remote also on the arm rest, right next to where an additional side strap holds your complimentary ammenity bag. I noticed the headrest will go a bit higher if you're taller and need a few more inches. Between the seat reclining further, the extra armrest space, and the foot rest, I slept three hours, my best yet.
Additional Customer Service in Lufthansa Premium Economy
I was startled when the flight attendant asked if I'd like an orange and mango juice while the plane was still in the boarding process. He also helped my neighbor with her carry on luggage by lifting it up to the overhead compartment. With Lufthansa's Premium Economy, you're allowed a 2nd checked bag, so I had checked my rolling carry on bag. There's a regular-sized bottle of water waiting for you when you board, so no need to find and purchase one after getting through security at the airport. You also receive a traveler's amenity bag, which I mentioned earlier is tucked into your arm rest. At the time I flew, it was a Picard® pouch, and inside were a generic pair of warm, tall socks, an eye mask with Lufthansa logo, toothbrush and toothpaste, and packaged cleansing towelette.
Boarding Process
My only complaint with Lufthansa Premium Economy is that the boarding order is last. First on is the Handicapped, then Families with 6-year-olds and younger, next is Business Class, followed with Economy Rows 29-46, and then finally Premium Economy. The Premium Economy is such a small section of the plane, probably consisting of 25 passengers in total, that it really seemed odd to make us board last. With the extra checked bag allowance, I noticed I wasn't the only one that checked a rolling carry on, so our boarding would have been incredibly fast. Especially given that a juice drink is served during boarding, why seat us last? It felt like a mistake.
Was Flying Lufthansa Premium Economy Worth It?
Yes, definitely. For the additional hour or two of comfortable sleep and personal space it was worth it. If you're planning on working on a laptop, the pull out tray from the arm rest is perfect, and there's enough space between the tray and the back of the seat in front of you that you can have your laptop screen upright. If it's a stretch financially, I'd recommend upgrading the flight only on your way to Germany, since that's when you want to sleep, and then fly back to the States in regular Economy. Have you tried Lufthansa Premium Economy? What did you think?
If Premium Economy isn't an option for you right now, and you're looking for tips on how to sleep on the long-haul flight, we wrote about that previously here. For Sebastian especially, getting noise-cancelling headphones was a big game changer. He was able to sleep for 5 hours and was so happy he wrote a whole product review for them. With the holiday season soon upon us, that might be a great gift idea for your own wish list or for the traveler in your life.
Follow Along
If you enjoyed this article, or these topics sound interesting to you, you'll love our weekly newsletter. You'll receive the newest posts each week and exclusive access to free planning resources like 'Packing List & Tips for 2 Weeks in Germany' and 'Everything You Need to Rent a Car in Germany'.

Thank you for reading!