We spent the night as close to the castle as we could without being Prussian royalty. Specifically, a charming family-owned hotel, Hotel Brielhof where our little balcony looked out at the Hohenzollern up on the hill. When morning came, the castle was still hiding under a cover of fog.
We drove up steep Mount Zoller with the car as far as we could go. The rest of the way we took a tiny shuttle bus as far as it could go on the one-way road without a shoulder to pull off on. A glance out of the window made my heart race, surely a bellowing breeze could tip the bus over the edge. After, we still had a winding incline approach to walk, but it was within the castle gateway.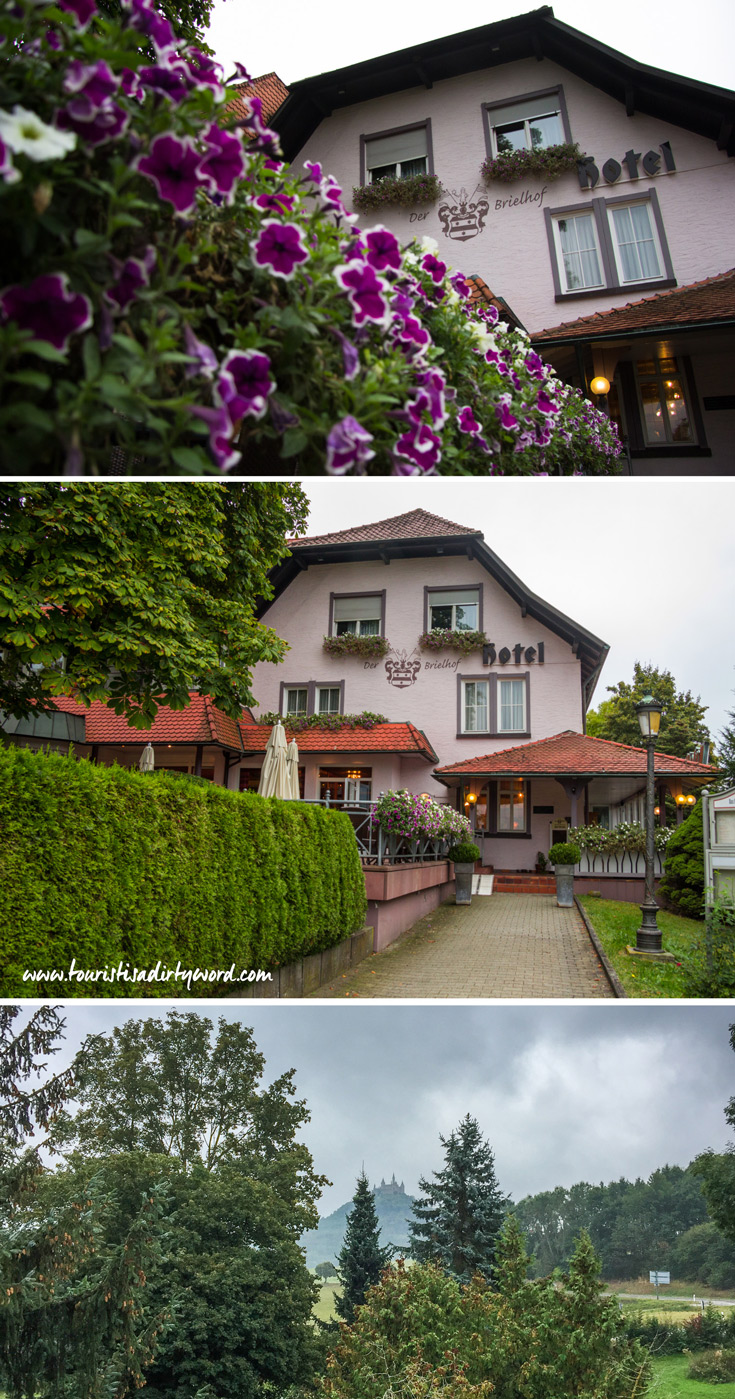 It was truly worth it to be early, as the only other people around were employees. I could stop and take pictures as much as I wanted and not disturb anyone. I teased Sebastian that he had rented the whole castle for my birthday. We went in and got our tickets (first tour of the day) and visited the gift shop already to purchase the accompanying booklet of the castle tour in English that the website recommended when no English tours are available (weekdays).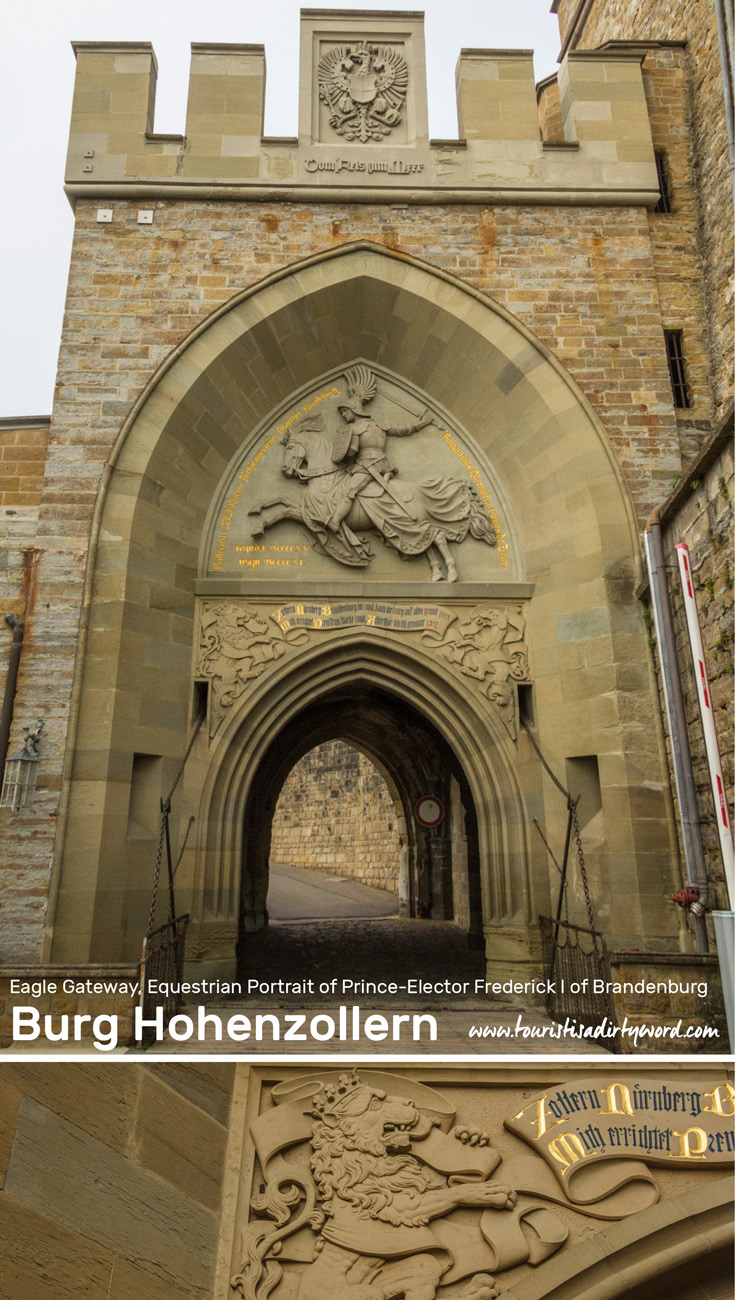 The booklet was only 4 Euros, nicely designed, historical photos and recent color photography throughout... it's a nice souvenir. Photography is not allowed, so if you want to show family and friends at home what you saw, this booklet is the way to go. However, I realized during the tour that 75% of the English booklet was displayed on gigantic graphics throughout the tour, so it wasn't as necessary to enjoy the tour as I thought. But since I had the booklet, I could stand wherever I wanted, and not worry about reading the signs. In the end, a nice souvenir for 4 Euros.


Hall of Ancestors
The first room we went into was a foyer that had the entire family tree, crests included, and sorted by color. Very organized! It was so impressive, and really brilliant planning to have this as your first impression. After standing agog at the long, family lineage, the next room is the Count's Hall.
Before entering the Counts' Hall with it's original floors, we had to put on these gigantic house slippers over our shoes. Don't worry, one size WILL fit all, and everyone proceeded to do a Michael Jackson-style-moonwalk-shuffle for the rest of the tour. Rather than cover up the floors with protective, contemporary rugs that weren't consistent with history, they'd rather us wear slippers. It's a great idea, and cute to see.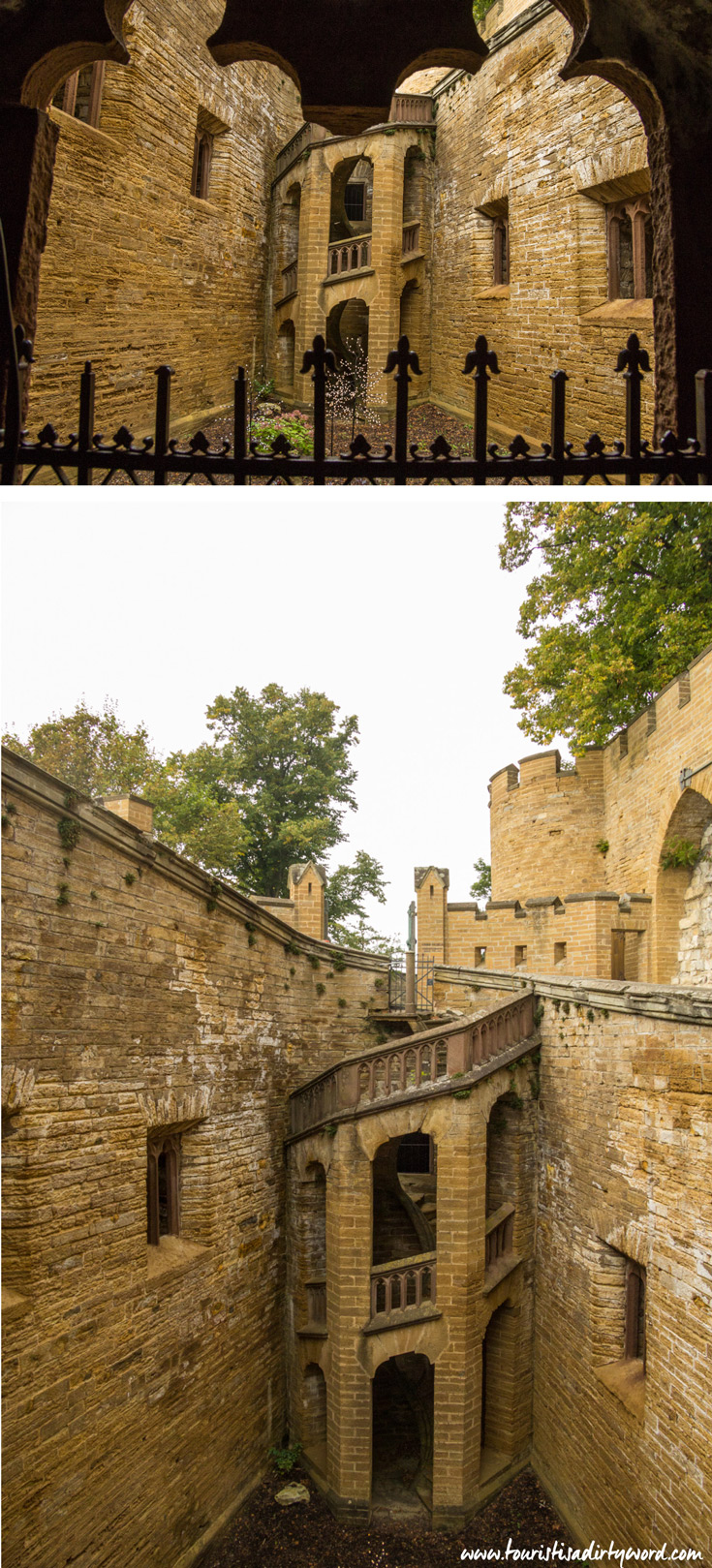 Counts' Hall
We went through a really long hall, with two rows of towering marble columns leading your eye up to vaulted ceilings. Windows on one side overlooking the valley below, the opposite side views the castle's courtyard. The hall feels more like a ballroom, and is the largest room in the castle.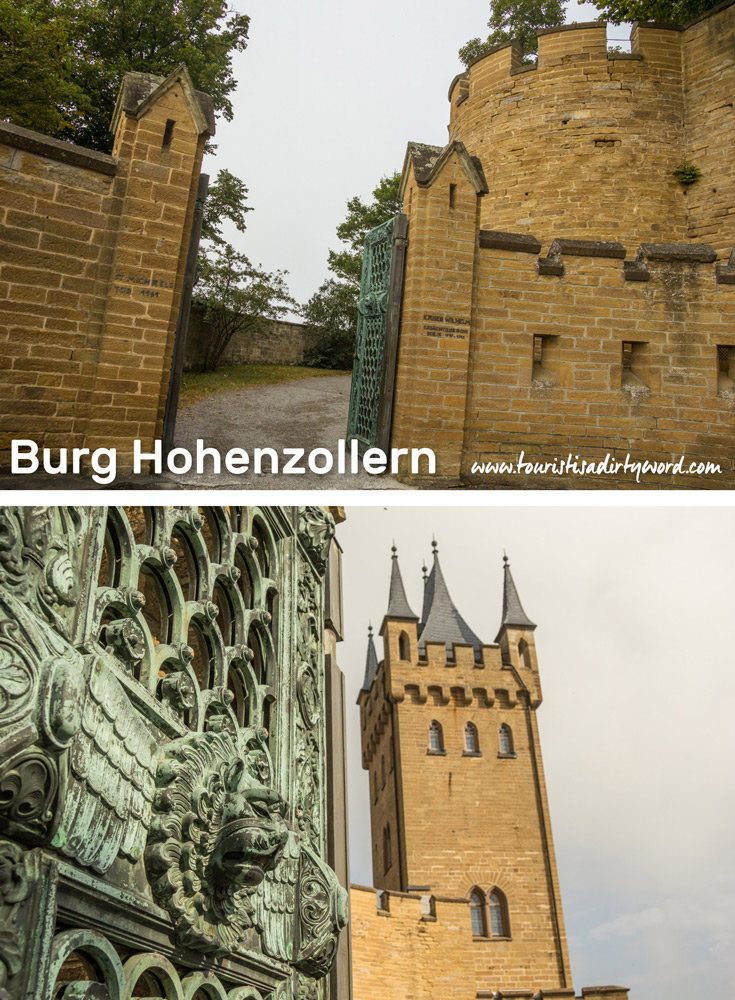 Library & Margrave
The next room was a library with oak cabinets below eight beautiful murals that took over the whole wall, painted by Wilhelm Peters. The murals illustrated scenes and legends from the history of the castle, being built, destroyed, and built again, and again. Third time's the charm.
Beyond the library, the next room we saw felt more like a study or office, a lived-in one with family portraits on a table, that looked out a cozy bay of windows.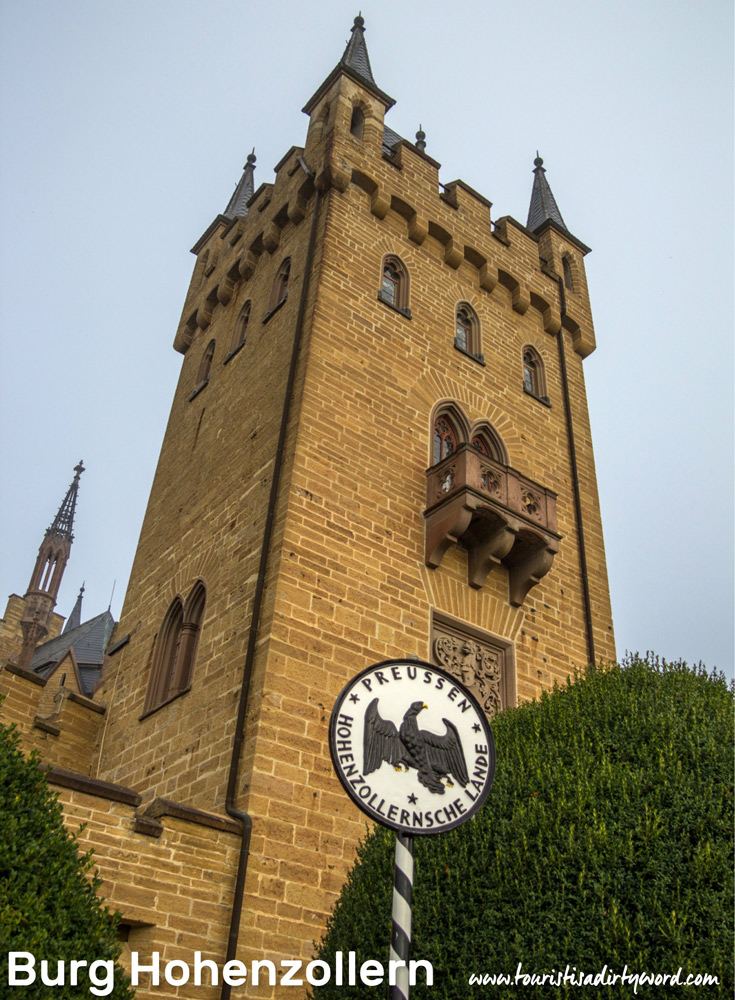 King's Bed Chamber
I was surprised at how modest the King's Bed Chamber was, but we were reminded that the castle as it is now was reconstructed more as a memorial to the family seat than as a real home for the court. The only time the room was ever lived in was for a few months during World War II, when the Crown Prince William returned before moving to Hechingen.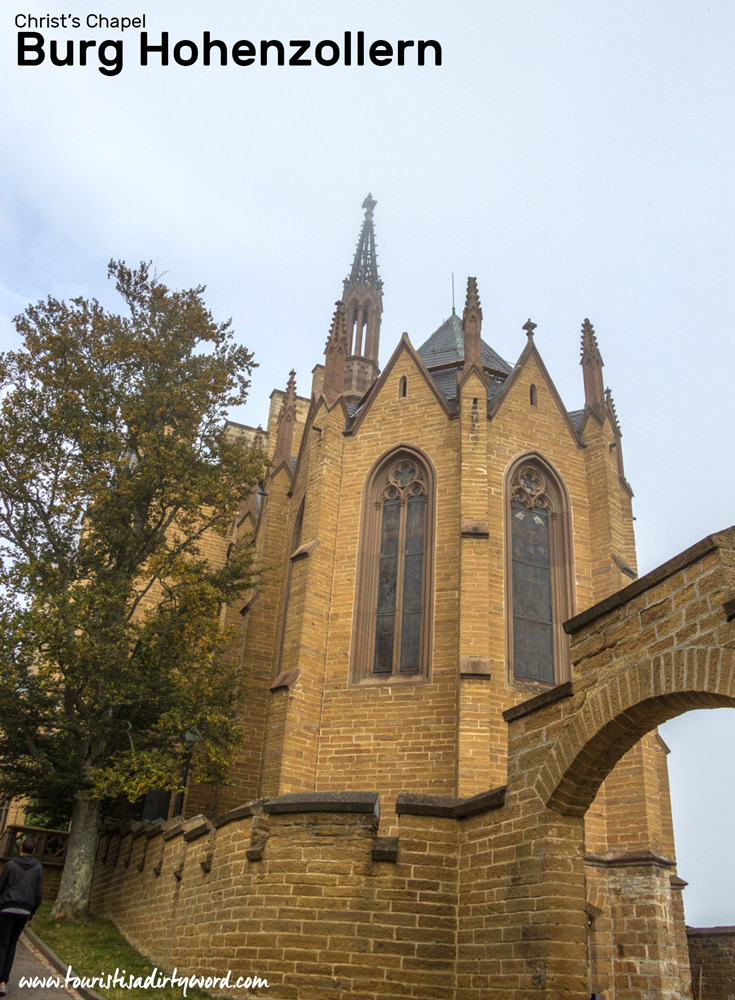 Queen's Room
After exploring 2-3 art gallery rooms on our own, the tour group met up again in the Queen's Room, where we saw beautiful portraits of Prussian Queens, including Queen Louise by Elizabeth Vigée-Lebrun. Our guide pointed out that the wallpaper design was hand-stenciled, and included A's for Empress Augusta alongside the Prussian eagle.
We went through one more hall, where we gave back our borrowed house slippers. We walked down a few stone steps outside, and I noted we had followed a U-shape through the castle, and had come opposite of where we had begun. But the tour was not over yet.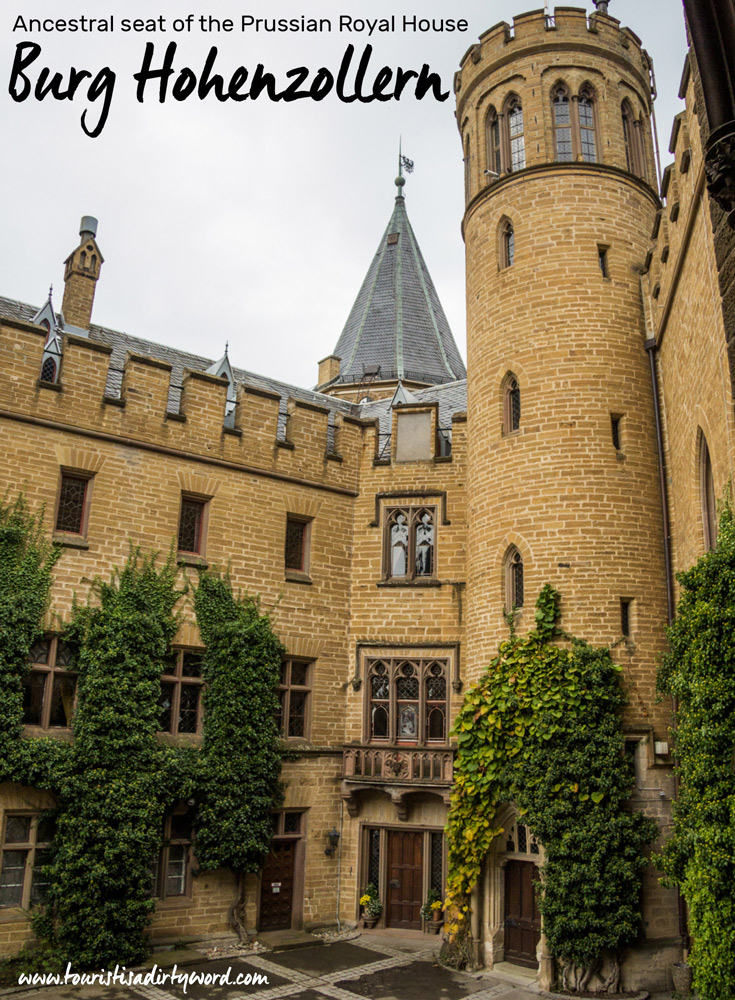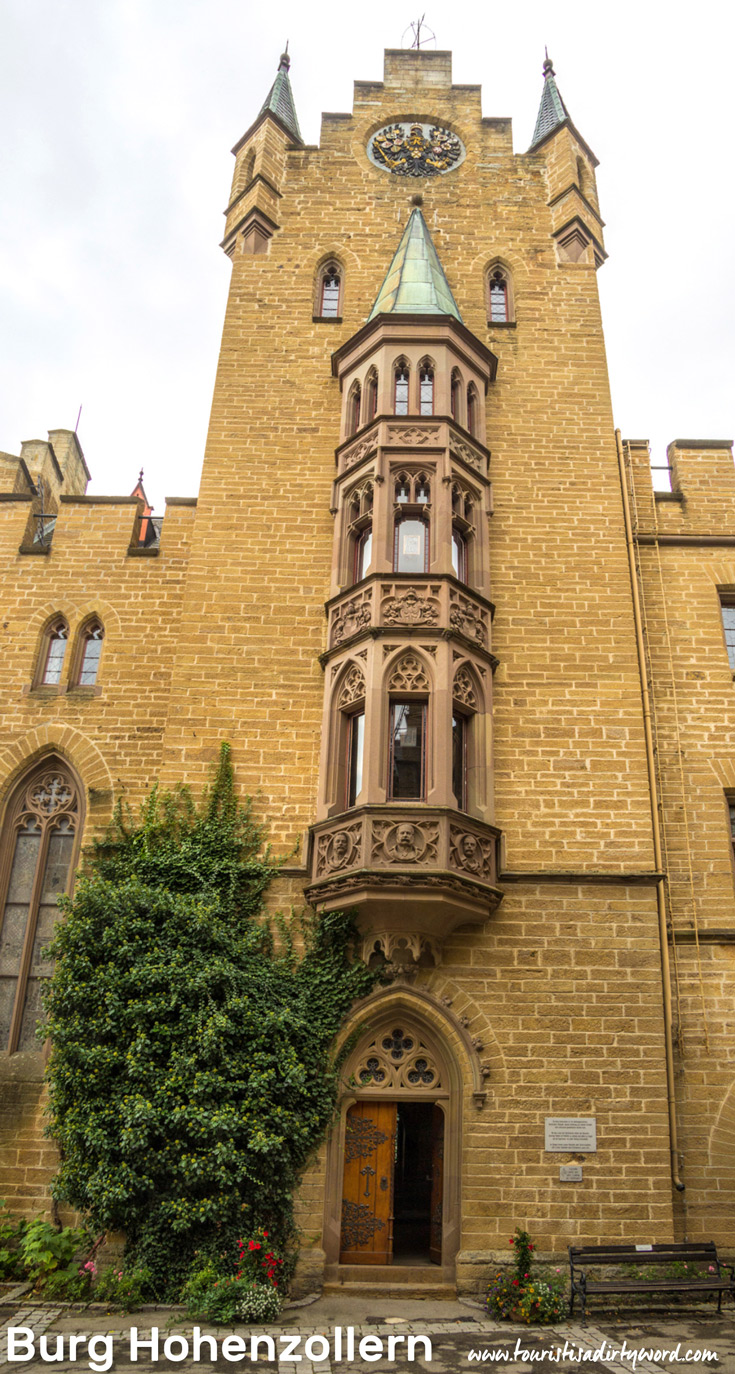 Treasure Chamber
Next, we went down a short flight of stairs into where the old Castle Kitchen used to be, which strangely, now holds all the treasures and artwork. I was delighted to finally see both Queen Louise's dress, a button-up riding coat, as well as surprisingly a lock of Louise's hair. It was a mousey-brown color. Of note were fancy snuff boxes, even including a life-saving one that stopped a bullet. The one and only time snuff was life-saving! There's also a crown. Ha! Saved that for last, but it wasn't as exciting in my mind. Tip! You have to be quick in this last part! I thought we would be able to leisurely look and admire everything, but not so! The tour guide has another tour to lead and she'll need you out, so pick your items to admire wisely.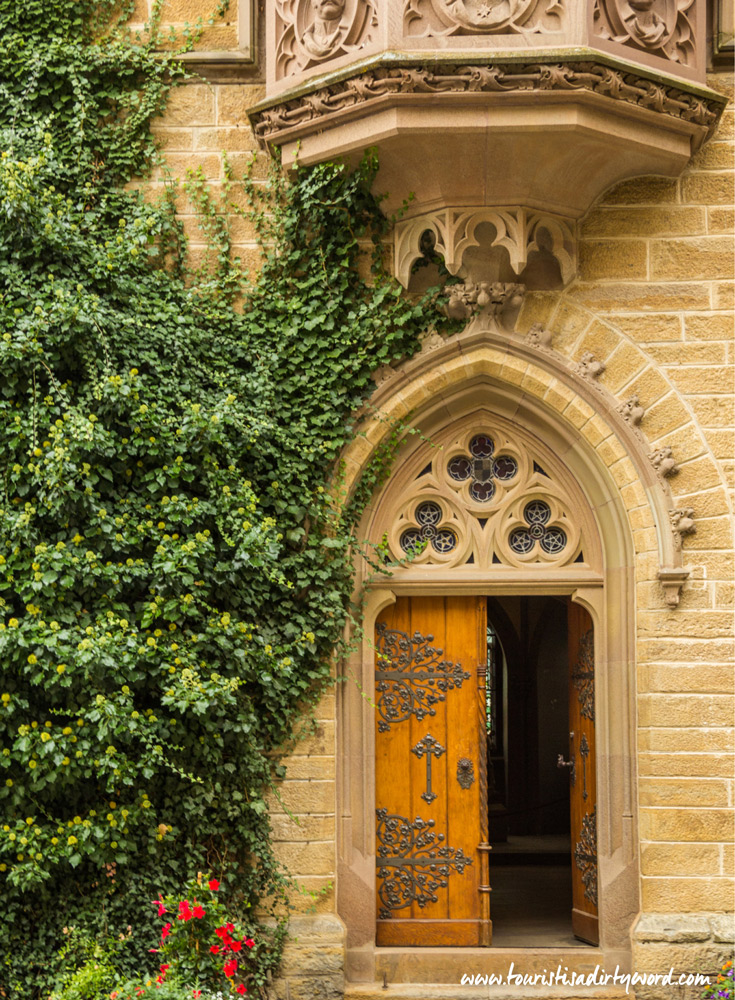 Casemates
The tour guide pointed us in the direction of a bit exploring we could do on our own. We went down into a casement, which felt like a cellar, almost catacomb where you could see where the White Lady might have snuck in, and saw some of the more medieval cannon charge and those sorts of things.Tip! there's a way out of the casement that takes you out of the castle's courtyard into a terrace with a nice view.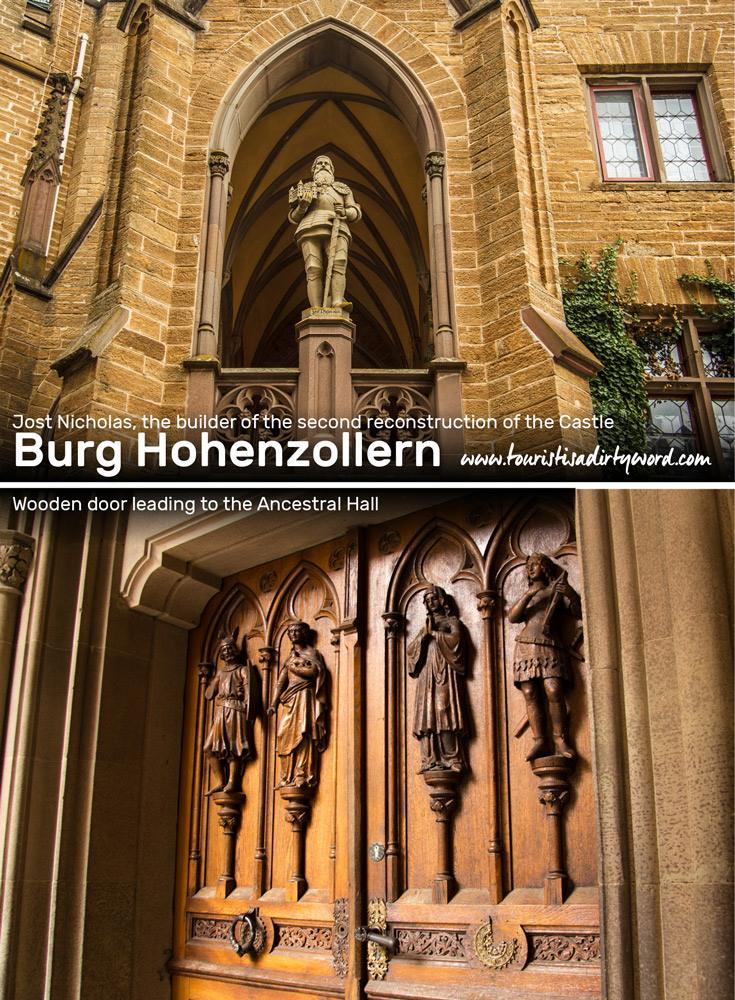 *Here are some photos from Burg Hohenzollern's website, to give you an idea of the tour. Photography is not allowed inside the castle.*

Only the Beginning
On my birthday, this was the first of three castles I saw in one day. After seeing Burg Hohenzollern, we drove further south to stay near Lake Constance, the Bodensee region. What were the other two castles? You'll have to wait until next month! It was a great birthday! Until then...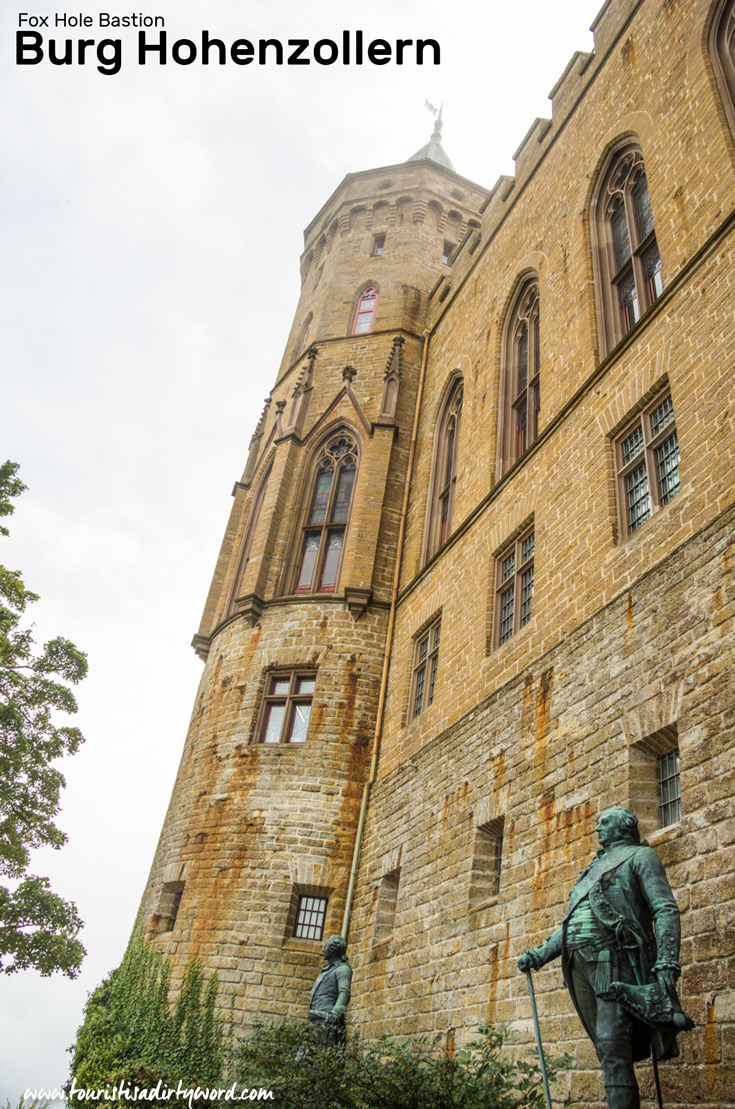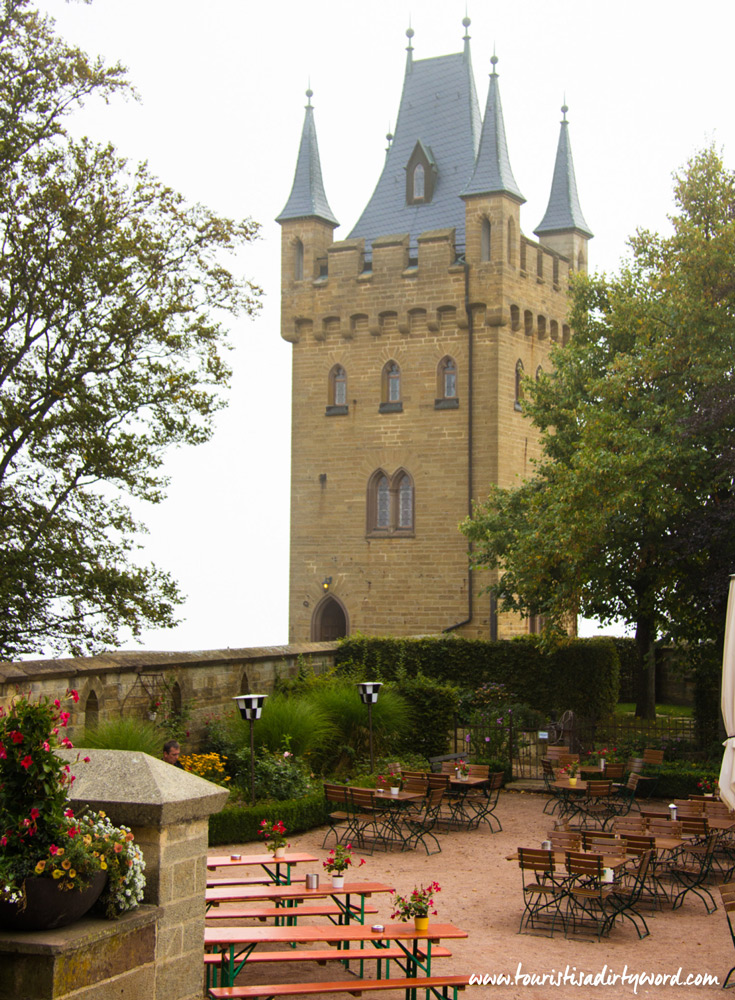 Follow Along
If you enjoyed this article, or these topics sound interesting to you, you'll love our weekly newsletter. You'll receive a free Germany Packing list for signing up, and you'll receive each week's newest posts every Friday. Thank you for reading!