We had to pick one of the busiest weekends to travel to Rothenburg ob der Tauber, right in the middle of the Pentecost festival. That's when reenactors in traditional costumes stroll through the city while mobs of people watch. We arrived early and found a parking spot just outside the historic wall surrounding the town. We walked through a medieval gate, tried not to trip on the uneven cobblestones, and entered the market place, surrounded by historic buildings. After a long car ride we wanted to sit down and eat something.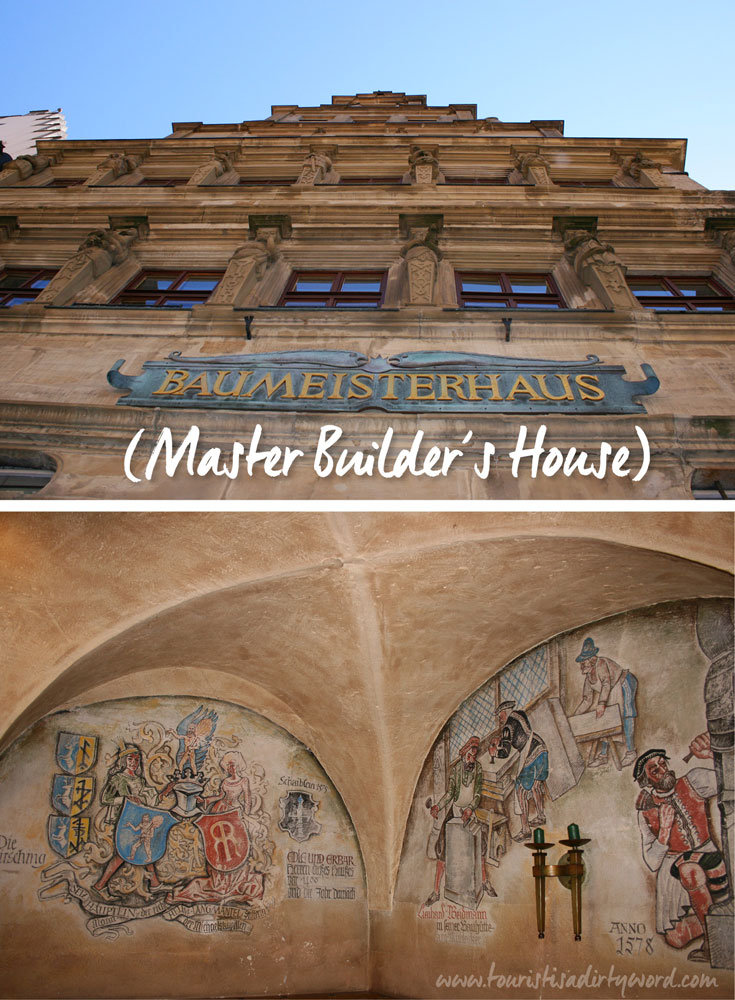 Leonhard Weidmann's Baumeisterhaus
One of the buildings really stood out and even had a restaurant in it. We walked towards the Baumeisterhaus, which translates to House of the Master Builder. Built in 1596 it was the home of stonemason Leonhard Weidmann, who was also the architect of the Town Hall, located just a few steps from the Baumeisterhaus.
The outside facade intrigued us with its alternating depictions of the seven virtues, Chastity, Abstinence, Liberality, Diligence, Patience, Kindness and Humility, and the seven vices, Lust, Gluttony, Greed, Sloth, Wrath, Envy and Pride. When Weidmann was asked why he alternated virtues and vices, he supposedly said "because life is varied after all". All of the stone sculptures are copies, the originals are preserved at the Reichsstadtmuseum.
Stepping into the restaurant takes you back in history with coats of arms, murals, and even historical hunting guns on the walls. It took me a while to take it all in, browsing all the different artifacts in the room.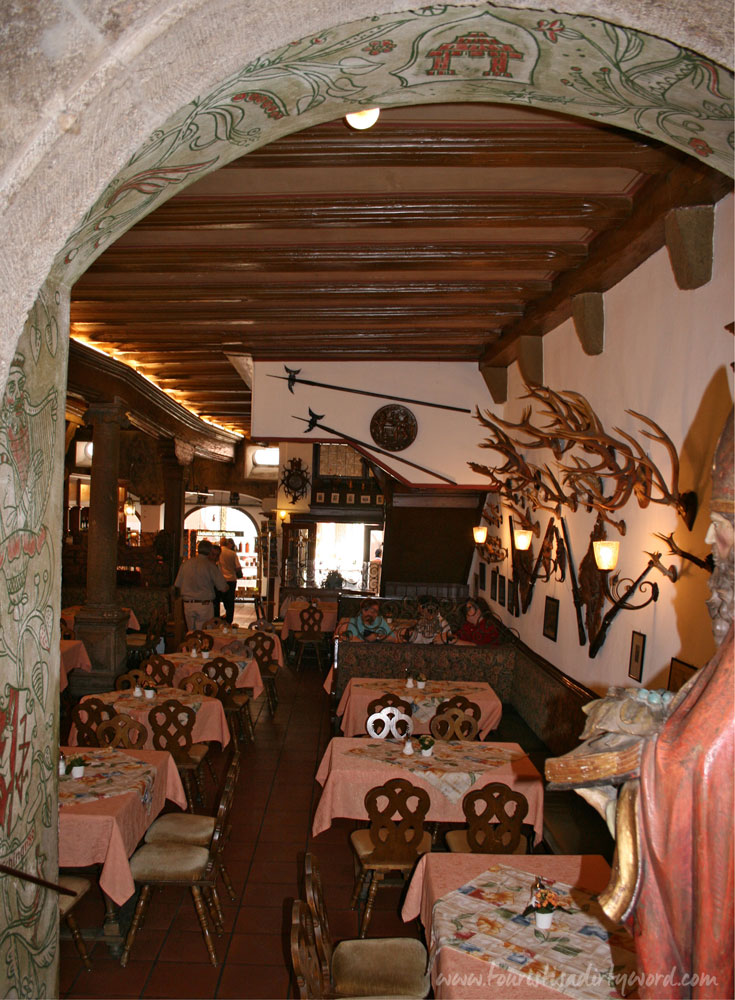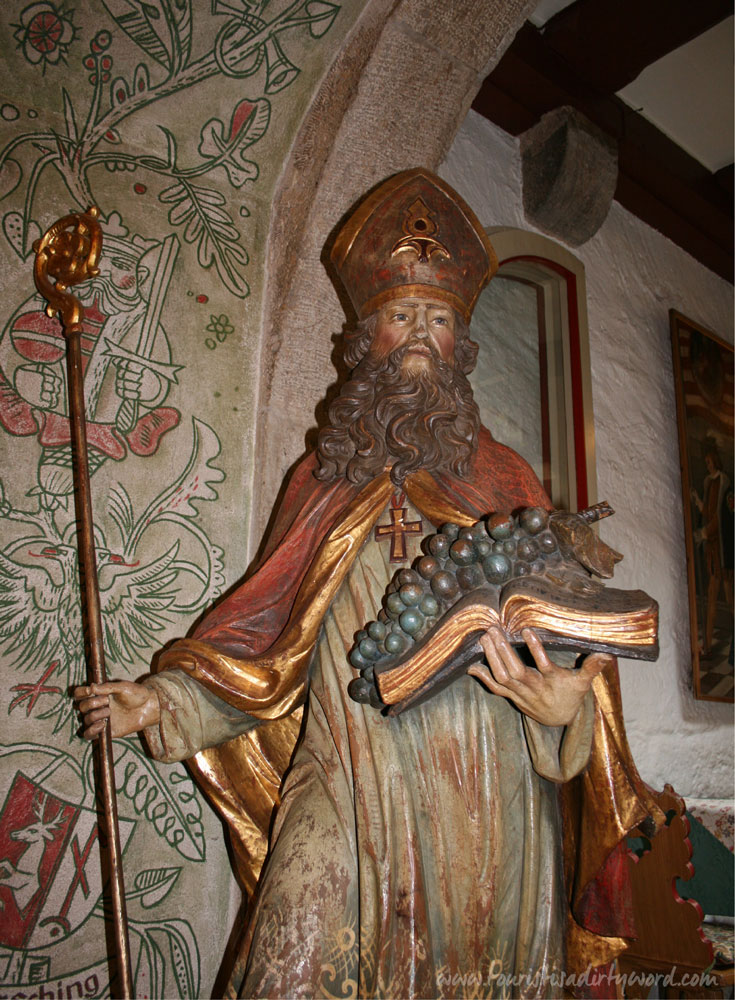 After we placed our order, we wandered through the restaurant, exploring wall by wall and stumbling by one of the greatest bathroom entrances I have ever seen that leads to steep stairs down below. Would you go in there?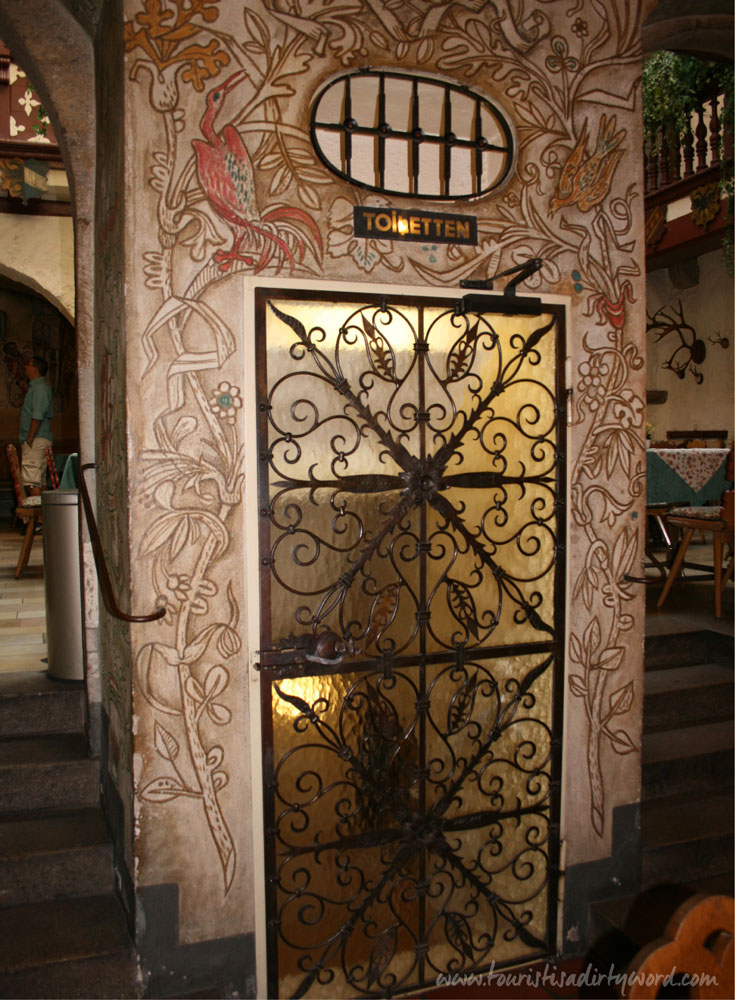 On the Menu
The Baumeisterhaus offers traditional German dishes, ranging from sausages to pork knuckles, red cabbage and schnitzel. You can also order the (supposedly) favorite meal of the Baumeister himself, which is a pork steak with onions and bacon served with fried potatoes and a small side salad. Make sure you save room for dessert, though. They have a whole showcase full of tasty cakes for you to pick from, which can make it a challenge in the afternoon, when it is Kaffee & Kuchen time. When is Kaffee & Kuchen? Read about that in our earlier post here.
One more tip before you go to the Baumeisterhaus: If the restaurant is not completely filled, walk through the dining room towards the light in the back. You will find a beautiful vine-clad courtyard with natural light, making your dining experience that much more memorable.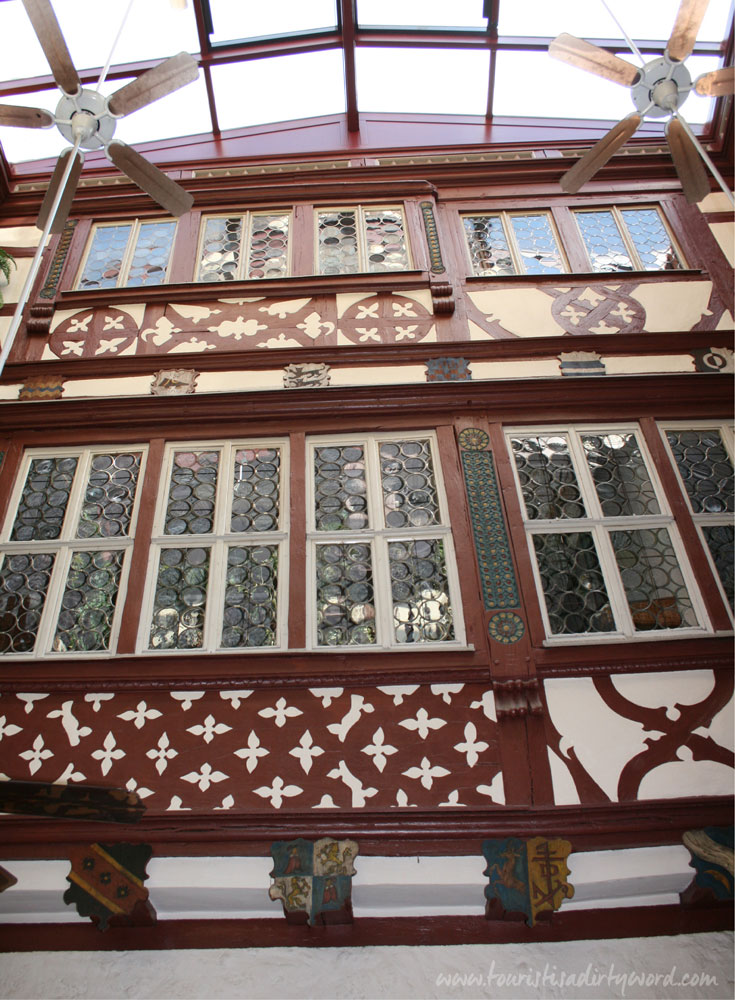 Let's Go!
Get your procession ready! Find the Baumeisterhaus Restaurant at Obere Schmiedgasse, 91541 Rothenburg-ob-der-Tauber and on their website.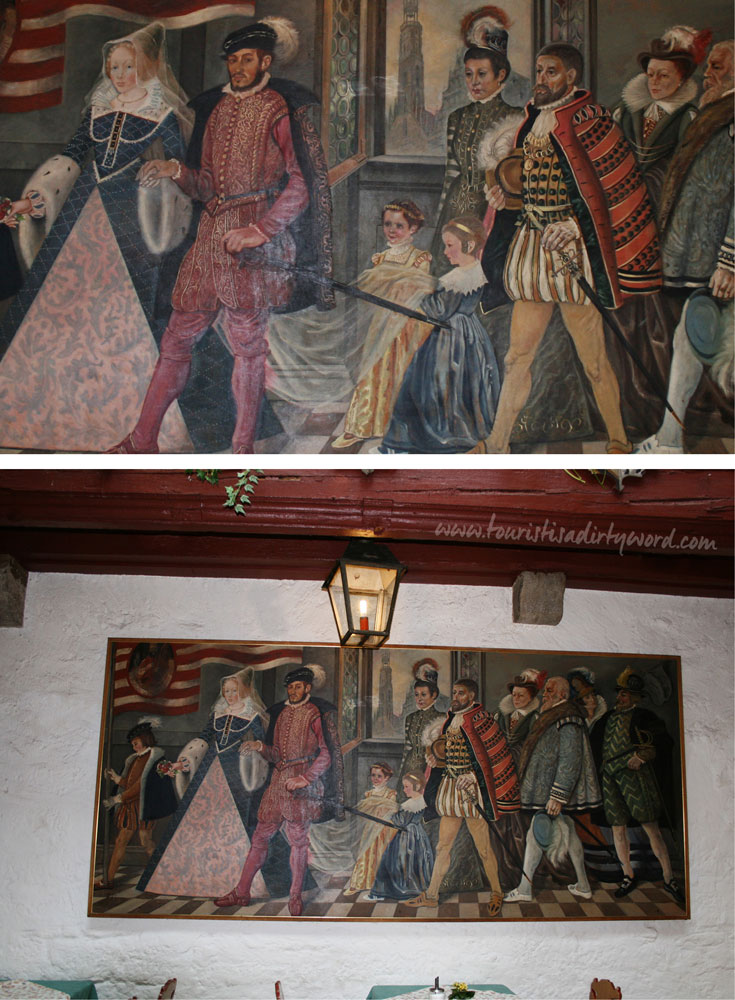 Follow Along
If you enjoyed this article, or these topics sound interesting to you, you'll love our weekly newsletter. You'll receive a free Germany Packing list for signing up, and you'll receive each week's newest posts every Friday. Thank you for reading!